Estate Planning Deficiencies Check-Up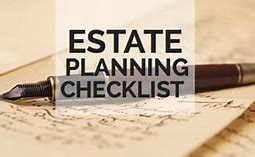 If you have an old estate plan, this year is especially important to pull your documents out of the drawer and give them a review. There have been changes to the laws in recent years that may impact how your assets are left to your family when you are gone. And, chances are you've experience changes in your personal life that may now mean your documents are out of date as well.
No matter what your situation is, we have a free Estate Planning Deficiencies Check Up that you can use to more easily spot estate planning problems.
Complete the form below to get your free check up today.